"Mark the Rubble"
A secret garden space in the
Douglass District of Baltimore, Maryland
In a secret garden nestled in the Douglass District of Baltimore the rubble-scape draws inspiration from the elusive and transient nature of street art. As humanity continues to cover the earth with precision manufactured materials, the earth responds with forces which still eat away our most resilient artificial products. Built with up-cycled pavers and reclaimed cinder block from a deconstructed art exhibition, this outdoor space asks us to interrogate the resilience of our material productions.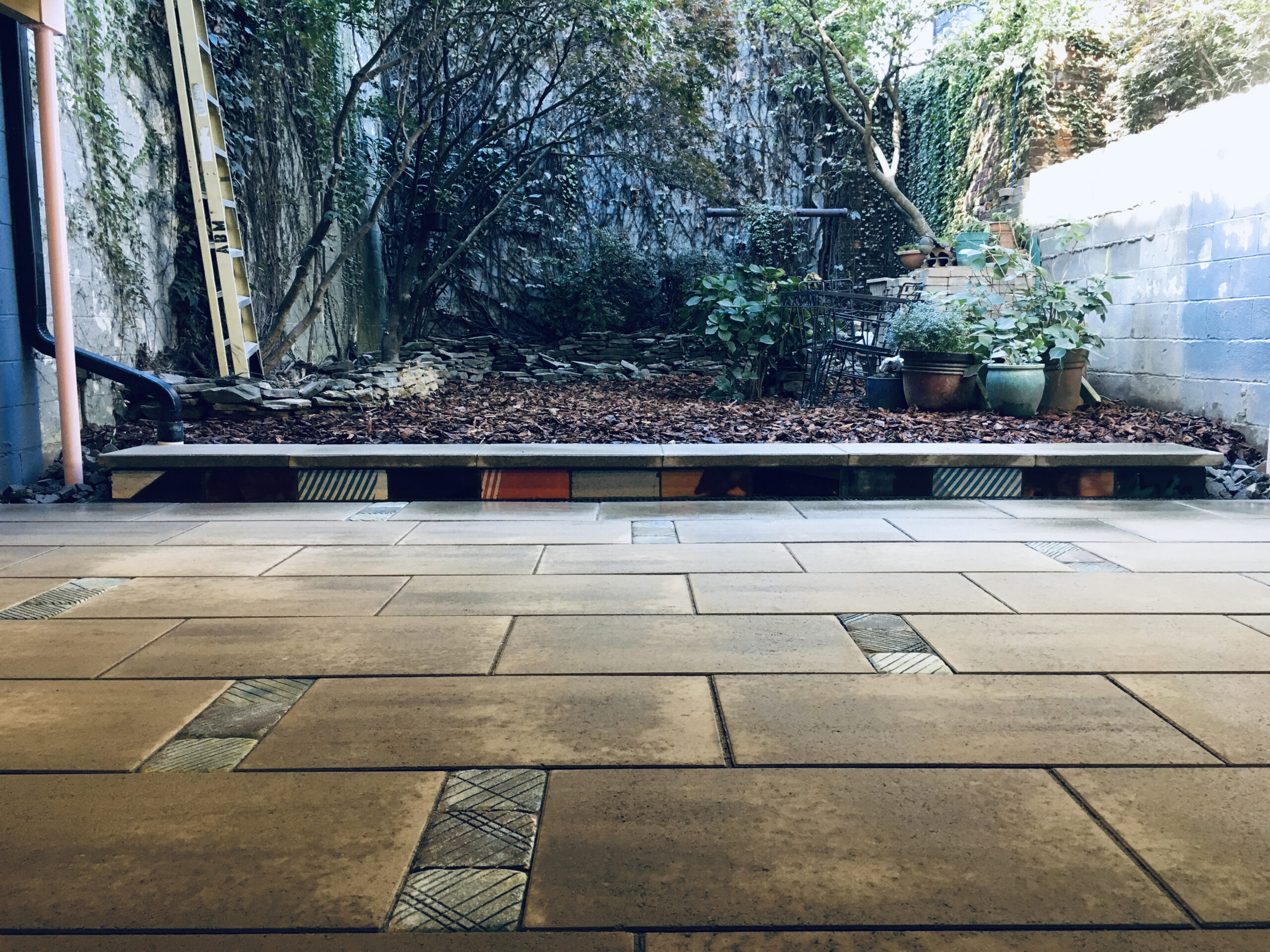 Cultural products are no exception. What can human culture learn from the resilience of material products? Art and material culture are both subjected to forces which alter, change and rearrange corresponding usefulness and import. We often judge the importance of art based on its generational resilience. In turn, we typically protect and conserve these pieces from material harm. On the other hand, some of the most impressive construction materials are those that become more beautiful with age: copper accumulating a patina or stone wearing softly.
Honest art should anticipate and consider the forces to which a piece will be subjected—material and cultural.
"Dustin's tastes are so refined there really is no need to interject my opinion on the matter. We did our best to keep out of his way. However, Dustin is human and humble enough to ask you the right questions that make you look smarter and result in a more fulfilling completed project."
Scott Burkholder | Burkholder Agency